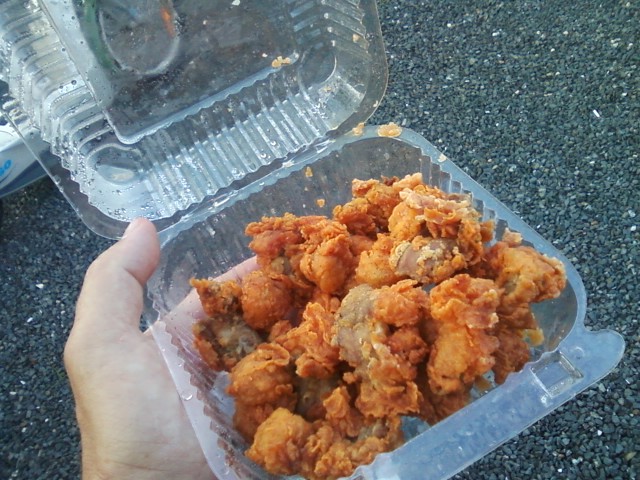 The craving for gizzards has dogged me for a month. The problem is, most of the places you would expect to find gizzards, i.e.: gas stations, either only have gizzards in the early afternoon or they don't advertise that they have these particular fried treats.
Luckily we have Lucy's, the hipster fried chicken joint. Not only is it on my way home, but it offers gizzards as a regular appetizer. At first I was a little disappointing at the modest quantity of gizzards for the prize. For what Lucy's asks for the gizzards I could have bought enough gas station gizzards to feed a family of six.
But these were about as good as we could expect of any gizzard. They were al-dente but not chewy, and they had a dipping sauce that was a cut above your average gas station condiment packet.